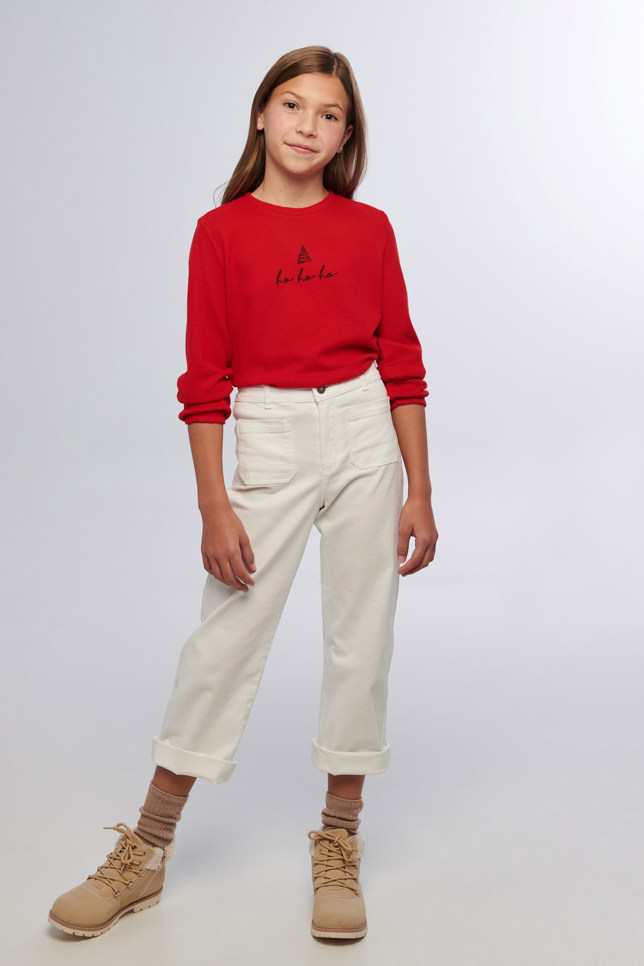 An easy-to-match, versatile sweater! Its soft brushed knit fabric provides such enveloping comfort that your teen won't want to take it off.
Round neckline.
Long semi-puffed sleeves.
Elastic cuffs.
Printed.
Soft brushed knit material.
Composed of breathable cotton, ensuring comfort that lasts.
Our model is wearing a size 10 sweater.
Composition: 67% Cotton 27% Polyester 6% Elastane