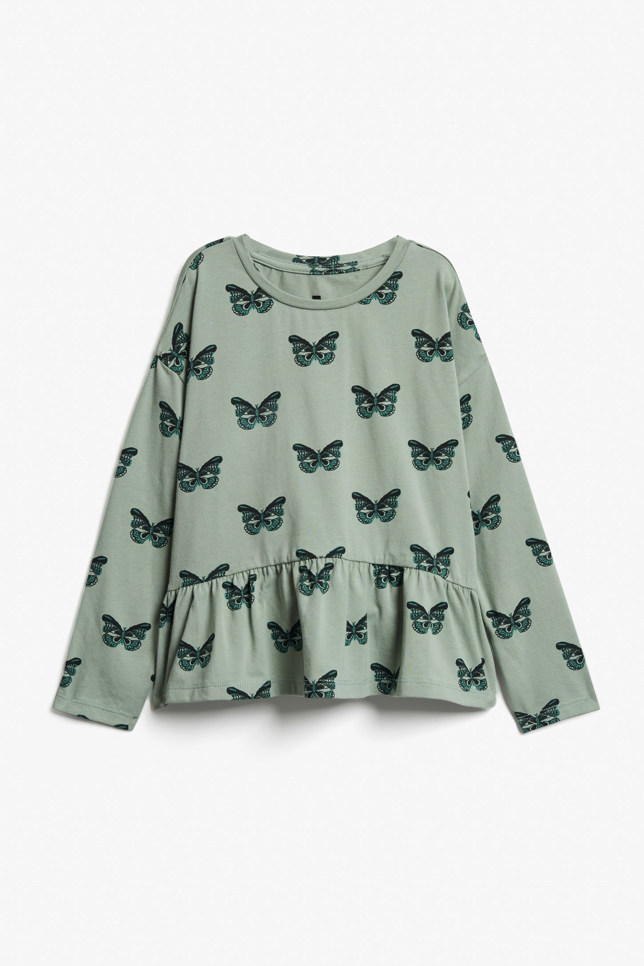 A long-sleeved t-shirt, comfortable, but with a little more feminine touch. It's easy to match and made from soft, breathable organic cotton.
Round neckline.
Long sleeves.
Ruffle at the bottom.
Made in cotton jersey from environmentally friendly organic cultivation.
We love it for its softness on the skin and its ease of maintenance.
Printed.
Composition: 96% Cotton 4% Elastane